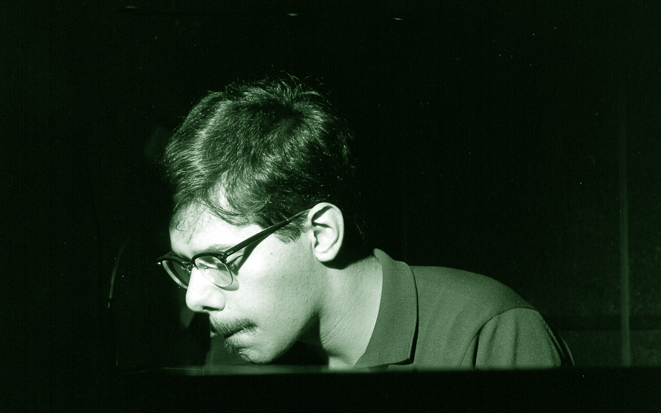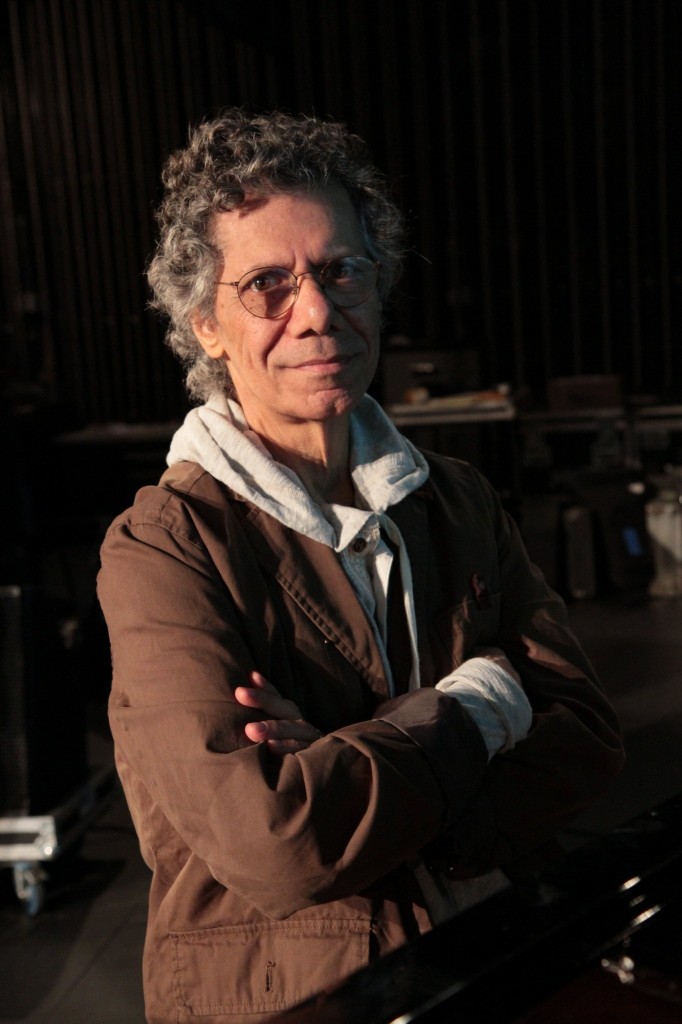 I write music to celebrate life. I think most artists do, no matter how they themselves describe it. It's the joy of creating. It's a way of life. – Chick Corea
It's probably fair to say that there is no other musician, let alone jazz musician, that has successfully applied themselves to the wealth of genres as achieved by the unparalleled Mr Armando Anthony "Chick" Corea: mainstream, avant-garde, bebop, fusion, songs, chamber music and symphonia; continual reinvention seems to be the necessary driving force behind this, not-just-a-zeitgeisty Zelig. Jazz giant, vibraphonist Gary Burton counts this shapeshifting Corea chameleon as, "The most prolific and versatile of any modern jazz musician".
Corea was born into a southern Italian and Spanish family on June 12, 1941, in Chelsea, Massachusetts. Coaxed by his Dixieland Jazz trumpeter father, he began studying piano aged only four years old, proved precocious in his abilities, and was soon citing Horace Silver and Bud Powell as influences, along with Dizzy Gillespie, Charlie Parker, and Lester Young. Meanwhile, he had also discovered that Beethoven and Mozart motivated in him an urge to write music. Later, when he was eight years old, taking up drums expanded his musical vocabulary, as did formal tuition from classical concert pianist Salvatore Sullo.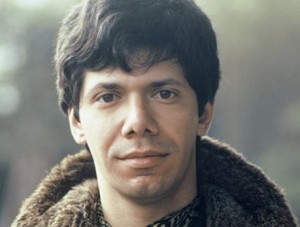 Performance had modest beginnings, first in the St. Rose Scarlet Lancers Drum and Bugle Corps, plus some high school gigs. After moving to New York and enduring a disappointing month at Columbia University plus a further six months at Juilliard, Corea turned professional, getting his first gig played with Cab Calloway, then a string of Latin-influenced bands led by, Mongo Santamaria, Willie Bobo, Cal Tjader and Herbie Mann.
Corea is first heard on record in 1962, whilst still with Santamaria on Riverside Records' Go, Mongo!, and notably, in 1964 on ¡Arriba! Con Montego Joe, a brilliantly innovative fusion of hard-bop and Latin percussion that could easily be considered a precursor of the world music movement two decades later. Other albums from this period worth a mention include Corea's time with trumpeter Blue Mitchell on the excellent The Thing to Do (1964), Down With It (1965) featuring Corea's 'Chick's Tune' and Boss Horn (1967), also 1966's Soul Burst with Cal Tjader arranged by Oliver Nelson, and a couple of outings with Stan Getz, Sweet Rain (1967) and What The World Needs Now – Stan Getz Plays Bacharach And David (1968). In 1972, Corea would again play with Getz, forming a quintet with Stanley Clarke, Airto Moreira and Tony Williams for the recording of Captain Marvel (1975), almost all of its tracks having been written by Corea, and considered to be the best thing that Getz did in a decade.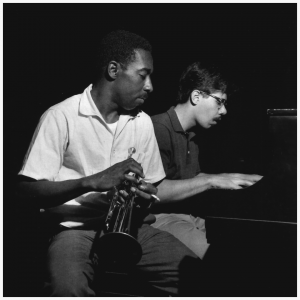 Corea's debut as leader was for the 1966 session for Tones For Joan's Bones (1967). A tour accompanying singer Sarah Vaughan quickly followed, and then came his major breakthrough: the I-Ching-inspired Now He Sings, Now He Sobs (1968) trio recording with Roy Haynes and Miroslav Vitous. This album would bring Corea his first Grammy Award, the first of sixty-one nominations, making him the fourth-most-nominated artist in the award's history, of which he has won a staggering twenty, and an additional three Latin Grammys, the most of any artist in the Best Instrumental Album category. Formally recognised with being made a NEA Jazz Master in 2006, induction into the DownBeat Hall of Fame in 2010, and being named DownBeat Jazz Artist of the Year in 2014, Corea has undeniably attained living legend status during his five decades of musical creativity.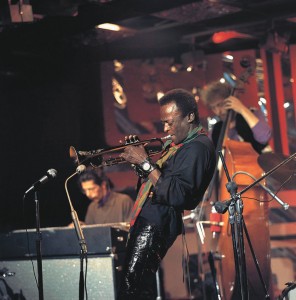 Legendary status has been earned under his own terms, and also whilst playing a central rôle within various bands that have made music history. The first instance of this came about when Corea replaced Herbie Hancock in Miles Davis' band in 1968, switching to Fender Rhodes electric piano for the seminal Filles de Kilimanjaro, the first moves towards electrification in jazz. There followed the Earth-shattering run of albums, In a Silent Way, Bitches Brew, Live-Evil and Live at the Fillmore East, thrusting jazz forwards in its promotion to the wider audience; the zenith for this line-up was arguably when they appeared before an audience of 600,000 at the 1970 Isle of Wight Festival.
Corea and Dave Holland left this band to form the cooperative avant-garde quartet Circle along with Anthony Braxton and Barry Altschul. Experimental music and Free Jazz had been born out of the 1950s, shaking off the shackles of bebop, and paving a way towards the supergroups of Jazz-rock fusion and other progressive forms. Comparable sessions that involved Corea from this period include, Wayne Shorter's Super Nova (1969), and Joe Farrell's Joe Farrell Quartet (a.k.a. Song of the Wind) (1970), the latter opening with legendary jazz guitarist, John McLaughlin's exquisite 'Follow Your Heart'.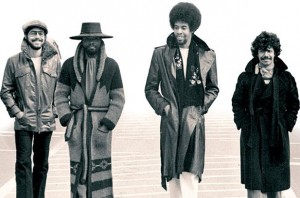 Piano Improvisations (1972), Volumes 1 and 2, would provide a fascinating link between the avant-garde and Corea's next project, the supergroup Return to Forever and their eponymous debut album from the same year, combining the progressive talents of Stanley Clarke and Joe Farrell, with the Latin-rooted couple Airto Moreira and Flora Purim. Funky bossa nova would further inform their second studio recording Light as a Feather (1973), while rock would drive the heavier Hymn of the Seventh Galaxy (1973), brought about by drummer Lenny White and guitarist Bill Connors replacing Farrell, Moreira and Purim. The longest lasting lineup resulted when Earl Klugh fleetingly replaced Connors until Al Di Meola joined the what was now a high-energy, jazz-rock band in the style of the Mahavishnu Orchestra and Weather Report, and which went on to record, Where Have I Known You Before (1974), No Mystery (1975), and Romantic Warrior (1976).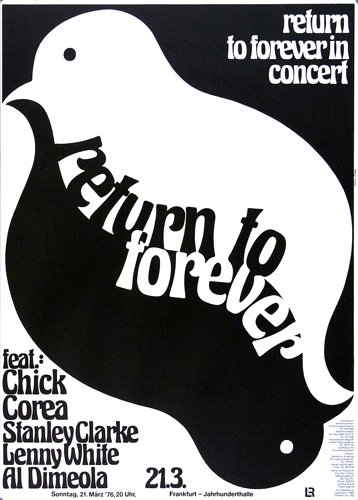 Despite their continuing success, Corea chose to bring back Farrell, in a new lineup with Clarke, featuring a four piece horn section and wife Gayle Moran's vocals, in favour of the weighty White and Di Meola sound. MusicMagic (1977) and a live recording must stand testament to his decision, before Return to Forever was disbanded, but it was undeniably their three previous, powerhouse albums that had connected with rock and pop audiences, even reaching as far as the US pop album charts.
In contrast, Corea recorded the highly personal concept album The Leprechaun (1975) and flamenco-oriented My Spanish Heart (1976), as well as beginning a long-standing collaboration with Burton, starting with the comparatively serene Crystal Silence (1972), a sensitive duet reworking of Corea's compositions interspersed with a sympathetic entourage of pieces, mostly penned by bassist Steve Swallow. Their reunion in 1979 continued this format and lead to the sublime studio album Duet, as did a live recording released in the ensuing year, In Concert, Zürich, October 28, 1979. Their third studio collaboration followed not too long after in 1982 with Lyric Suite for Sextet, but it wouldn't be until 1997 until they got together once more for Native Sense – The New Duets, bringing Corea another Grammy Award, as did both their quartet album with Pat Metheny and Dave Holland, called Like Minds (1998), and a two-disk live recording, The New Crystal Silence(2008), recorded at the Sydney Opera House and the Bjornsonhuset in Molde, Norway, and their most recent outing featuring the Harlem String Qurtet, Hot House (2012), which won two Grammys.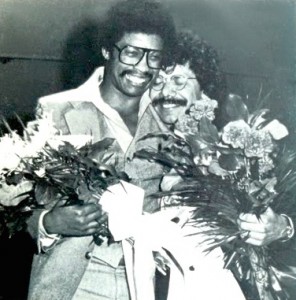 Other collaborations and solo outings have abounded for Corea, producing many fine albums, for example, The Mad Hatter (1978), Secret Agent (1978), Friends (1978), An Evening with Herbie Hancock & Chick Corea: In Concert (1978) and CoreaHancock (1979), Delphi I (1979) and Delphi II & III (1980), another follow-up of sorts for Trio Music (1981) reuniting Corea with Vitous and Haynes, a dozen years after the monumental Now He Sings, Now He Sobs, and Solo Piano: Originals plus Solo Piano: Standards, both in 1999.
A series of classical recordings also began their appearance in 1980 with Greatest Hits of 1790, on which Corea is a featured soloist playing Mozart and Beethoven with the Philharmonia Virtuosi of New York. Bartók was on the programme in duet with Nicolas Economou for On Two Pianos (1983), and Brahms gets a hearing on The Meeting (1983) with Friedrich Gulda. Collaborations with Bobby McFerrin produced the jazz album Play, released in 1992, and an album of Mozart's music in 1996, recorded with the Minnesota-based St. Paul Chamber Orchestra.
An about turn in the mid-1980s saw Corea once more plugging in for his Elektric Band, featuring drummer Dave Weckl, saxophonist Eric Marienthal, bassist John Patitucci and guitarist Frank Gambale, producing five mighty, modern jazz-fusion albums: Elektric Band (1986), Light Years (1987), Eye of the Beholder (1988), Inside Out (1990), and Beneath the Mask (1991). To balance this amplified onslaught, Corea employed Patitucci and Weckl in a refined, unplugged setting, to record, Akoustic Band (1989) and Alive (1990).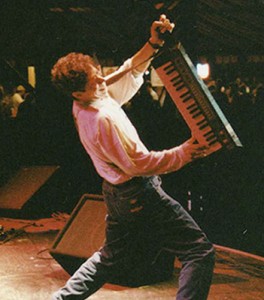 The 1990s saw a second manifestation of Corea's Elektric Band, with Marienthal, plus, bassist Jimmy Earl, guitarist Mike Miller, and drummer Gary Novak, and the album Paint the World (1993). Expressions (1993), a solo recording of standards formed a tribute to long-term inspiration Art Tatum, whilst Corea achieved a lifelong goal by creating his own record label, Stretch Records, a company built in partnership with Concord Records. Another tribute album became the label's first release in 1997, Remembering Bud Powell.
Another outfit, an acoustic sextet called Origin, with Avishai Cohen on double bass, Adam Cruz on drums, Bob Sheppard on flute, bass clarinet, baritone, soprano and tenor saxophones, Steve Wilson on flute, clarinet, alto and soprano saxophones, and Steve Davis on trombone, formed in late 1997 to fill a week-long placement at the Blue Note Jazz Club in New York. The six-disk A Week at the Blue Note (1998) captures unedited performances of the band, while Jeff Ballard replaced Cruz for their first studio album, Change (1999).
Origin also stepped in for a return to the classical form on Corea Concerto (1999), another Grammy winning live performance with the London Philharmonic Orchestra, of his timeless piece 'Spain', arranged for Sextet & Orchestra, and his first symphonic composition, 'Piano Concerto No. 1'. Ballard and Cohen would then go on to form the New Trio and record Past, Present & Futures in 2001, whereas, to coincide with Mozart's 250th birthday anniversary, Corea's 'Piano Concerto #2' premiered with the Bavarian Chamber Orchestra in Vienna in 2006, and was taken on a subsequent tour of Europe.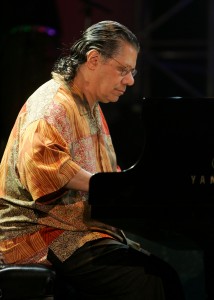 Corea has made no secret of his long-term membership of the Church of Scientology, and in 2004 he explicitly incorporated L. Ron Hubbard's sci-fi novel To the Stars into an Elektric Band tour and the subsequent recording of an album with the same name. Another Hubbard book, Ultimate Adventure, was woven into a tapestry of African, Spanish, and Arabian, melodies and rhythms in 2006. To interpret aspects of The Arabian Nights, Corea engaged the exceptional talents of Moreira, Steve Gadd, Vinnie Colaiuta, Frank Gambale and Hubert Laws. The album won no less than two Grammys.
It's a way of life for me. To me, Scientology is the very thing that artists need, in the sense that it's not a religion that you have to change the way that you pray or think about the Creator. What's incredible about Scientology is that this is the first time there's been a real technology on human relationships. To me, that's what's missing in the world. Like most of us, I grew up in a mechanical world. And when I got into music, it was mechanical in the sense of choosing notes and chords. Missing were the humanities. What ever happened to how you really live? How you feel? How you relate to people? How you reach out and help someone? I think that's one of the most basic, natural tendencies all people have—to help. Scientology gives you the necessary tools to be successful at helping someone. – Chick Corea
Soon after, Gadd returned to form one third of Corea's Super Trio, bassist Christian McBride the other, for a special release of their live recording only available in Japan through Universal and via import. It is well worth the effort, as it was named the Jazz Album of the Year by Japan's Swing Journal, and won it's coveted Gold Disc Award.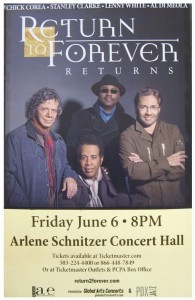 The masterful banjo player Béla Fleck had played alongside Corea and Bobby McFerrin on Rendezvous in New York (2002), and now formed a duo with Corea for The Enchantment (2007). Another fascinating pairing placed Corea opposite Hiromi (Uehara) in a live setting at the Tokyo Blue Note for Duet: Chick & Hiromi(2008), the No. 1-selling jazz CD of the year in Japan.
In direct contrast, Return to Forever reunited, with Di Meola, Clarke and White touring as a group for the first time in a quarter of a century, to produce the dynamic, double live album, Return to Forever: Returns (2009). An offshoot worldwide tour with Clarke and White generated another double Grammy-winning live album, while the addition of Gambale and electric violinist Jean-Luc Ponty, Return to Forever hit the road again, their fiery blend captured on The Mothership Returns (2012).
Similarly, for frenetic playing and volume, the Five Peace Band, co-led with McLaughlin, and featuring Kenny Garrett on saxophone, McBride on bass, with Colaiuta and Brian Blade on drums, set a new standard in virtuoso complexity. Unsurprisingly, their live album, Five Peace Band (2009) also won a Grammy. Ex-McLaughlin bassist Hadrien Feraud joined Corea, Clarke, Ravi Coltrane and Gayle Moran Corea for the highly praised, The Vigil (2013), and Blade and McBride formed a trio with Corea for the equally-lauded, Trilogy (2014).
Perhaps the pinnacle of Corea's compositional skills to date culminated in the 2012 recording of The Continents, for which years of preparation, hand selection of orchestra members and ideal recording environment were necessary to realise his, "musical dream, a new composition in the spirit of Mozart – where jazz, Latin, and classical converge into a globally inspired concerto for jazz quintet and chamber orchestra".
But this is not the end of his story; Corea shows no signs of slowing down, and many more albums are in the bag, and that can mean only one thing: no doubt, more greatness, and more Grammys*.
* and indeed he has done it again! Trilogy takes the 2015 Grammy for Best Jazz Instrumental. Congratulations to all involved.
Videos
Chick Corea 1994 - Brussels
Chick Corea Freedom Band 2010