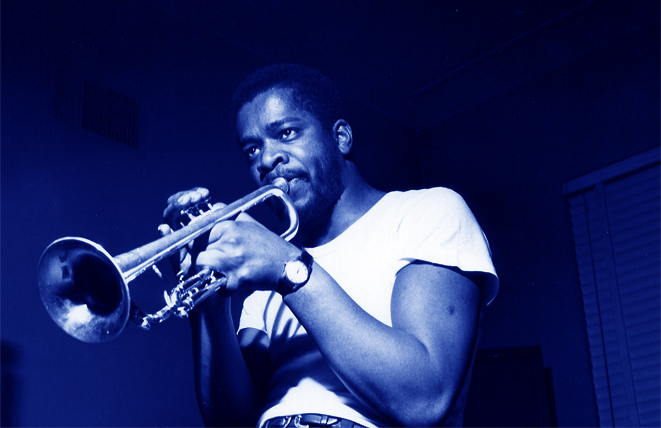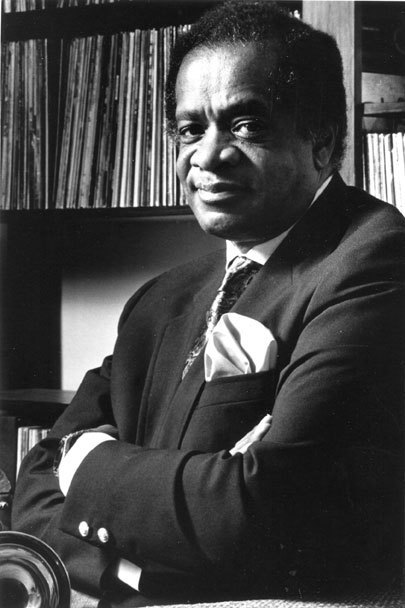 Donald Byrd was a rarity amongst jazz musicians of his era, in that he spent a significant part of his career studying at academic institutions of one form or another, developing a reputation as a leading ethnomusicologist. However, his practical training came principally within the ranks of Art Blakey'sJazz Messengers, and despite his conventional connections, Byrd was at the forefront of the jazz crossover movement that ported jazz, funk and soul into popular realms.
Byrd was born in Detroit, Michigan, in 1932, where he attended Cass Technical High School and performed with Lionel Hampton. While in the US air force, he played in a military band before taking a music degree at Wayne State University in Michigan, then a Masters at Manhattan School, where he joined the Jazz Messengers in the mid-1950s.
Stepping into the shoes of Clifford Brown and Kenny Dorham, Byrd was quickly recognised as an equal for his velvety tone and tenchnical prowess. Indeed, when Brown died, Byrd was seen as a successor, carrying the flame ignited and handed on from Dizzy Gillespie. But he had other callings, preferring an eventual return to the classroom. Freddie Hubbard went on to replace him in the Messengers.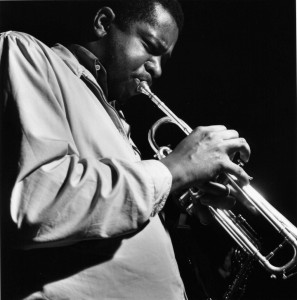 Byrd did however record many sessions in the late 1950s for Savoy, Riverside, Prestige, and Blue Note, cutting sides with the likes of John Coltrane, Sonny Rollins, Max Roach and Horace Silver, as well as leading his own hard-bop dates. Other frequent gigs were with pianist George Wallington, Jackie McLean, and Phil Woods, and altoist Gigi Gryce, in addition to a 1958 European tour of a quintet featuring saxman Bobby Jaspar. Back in the US, he teamed up with Pepper Adams, and sometimes with newcomer Herbie Hancock. Free Form (1962) featuring Byrd, Wayne Shorter, Hancock, Butch Warren, and Billy Higgins, stands as a microcosm of post-bop jazz styles, demonstrating Byrd's adaptability on a diversity of material, not least the first recordings of Hancock originals.
The later Blue Note album, A New Perspective (1963) boasts an equally great lineup of Byrd (trumpet), Hank Mobley (tenor sax), Donald Best (vibes), Kenny Burrell(guitar), Hancock (piano), Warren (bass) and Lex Humphries (drums). A standout track is the exuberant 'Elijah' which scoops us up into a chariot to deliver us heavenward. Accompanied by gospel choir, bustling beat, angelic trumpet and divinely swinging guitar solo, the choir invisible lulls us in 'Cristo Redentor', both written and arranged brilliantly by Duke Pearson, and essentially a wordless hymn that proved a surprisingly huge cross-over hit, considering its funereal melancholia. Byrd's round sound is perfectly sorrowful, its Clifford Brown-clarity bringing to mind Byrd's words on Brown's funeral,
Respect, honor and admiration do not diminish nor die at the funeral. They grow, if anything. Nothing in terms of love and devotion are lost, they are heightened, for the total picture is rarely seen.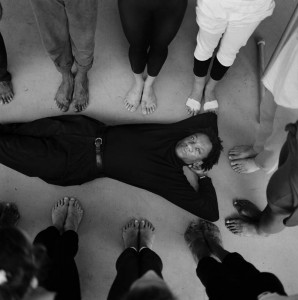 The album is dedicated as a spiritual elegy to Byrd's parents; he was unable to attend either of their funerals. There is a sense of lament and tribute coming from the strength of his music, especially on the anthemic 'Black Disciple'.
In contrast, Pearson's 'Chant' is a relaxed blues bop, notable for being a steadfast part of Byrd's repertoire and live set, and reenactment of a date that had formed Hancock's Blue Note debut two years previous. The album cover featuring Reid Miles' photograph of the E-Type Jaguar is a classic; Byrd was a car enthusiast and persuaded Hancock to part with a chunk of the $3,000 that made up his first royalty check that year, to purchase a Shelby Cobra. Hancock credits Byrd with advising him to hold out for royalties and to not sign away his publishing rights, which proved very valuable advice when Santamaria had a hit with 'Watermelon Man'. Hancock still owns the car making it the oldest production Cobra still in its original owner's hands.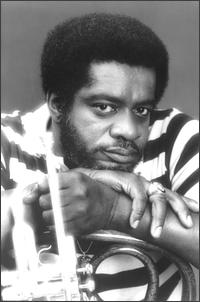 Byrd's academic side found expression through his study of African-American musical history, occupying posts at Rutgers, the State University of New Jersey; the Hampton Institute in Virginia; Howard University in Washington; and North Carolina Central University. Forming a group from his students attending his Howard University Jazz Studies Program, Byrd made a move towards mainstream music when he recorded Black Byrd in 1973. The album contains some fine funk, baadasssss enough to be the soundtrack to a blaxploitation flick, it takes off with 'Flight Time', the perfect opener, a gentle giant of a track that builds from the ground up, riding the thermals until about halfway in, funky flute kicks in, horns blaze, the clouds part and the sunshine pours in on a South African landscape. It may just be subliminal, but Byrd suddenly goes all Masekela, the wah-wah chants in the background and everyone dances to the fade out.
The title track is a great example of the early jazz rock genre. Focus is on that sparse funky repetitive rhythm, stitched together with climbing bass fills, cycling vocals, "Get in the groove", and soaring blues guitar. 'Slop Jar Blues' has a similar vibe, but notches up the blues feel, and incorporates more expressive vocals. The closer, 'Where Are We Going' is a perfect mid-paced foot-tapper, lovely sunshiny feel again, and stops getting too laid back by Byrds fluid legato commentary running over the top.
Byrd experienced huge commercial success, with the album reaching No. 88 on the Billboard Top 100, and topping Blue Note sales records for years to come, but that was only the beginning. The Blackbyrds would go on to have future success with half-a-dozen albums on Fantasy, and particularly with their single 'Walking in Rhythm', which was a US Top 10 Pop Chart hit. Much of this ongoing success can be attributed to the production team of the Mizell Brothers, Larry and Alphonso, who produced several albums for Byrd and Bobbi Humphrey, as well as Motown superstars, The Miracles and The Jackson 5.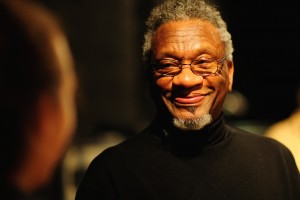 Not all the attention that pop stardom brought was favourable. Byrd recalled that,
Then the jazz people starting eating on me. They had a feast on me for 10 years: 'He's sold out.' Everything that's bad was attributed to Donald Byrd. I weathered it, and then it became commonplace. Then they found a name for it. They started calling it 'jazz fusion,' 'jazz rock.'
Perhaps Byrd had the last laugh: Miles Davis, who was notoriously commercially-minded, chastised Byrd for driving a Ford. Byrd (who was also a licensed pilot) answered, "That's just the car I take to my plane!"
Videos
Donald Byrd Quintet 1958 - Cannes
Donald Byrd 1973 - Montreux
Donald Byrd 1976 - Dutch TV