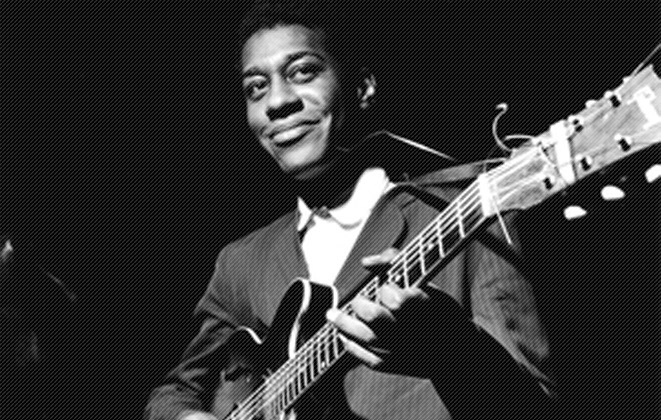 Born in St. Louis, Missouri, on June 6th., 1935, A child prodigy, Green quickly picked up music from his guitar-playing father and uncle. All-round bluesman Walter Dixon remembered,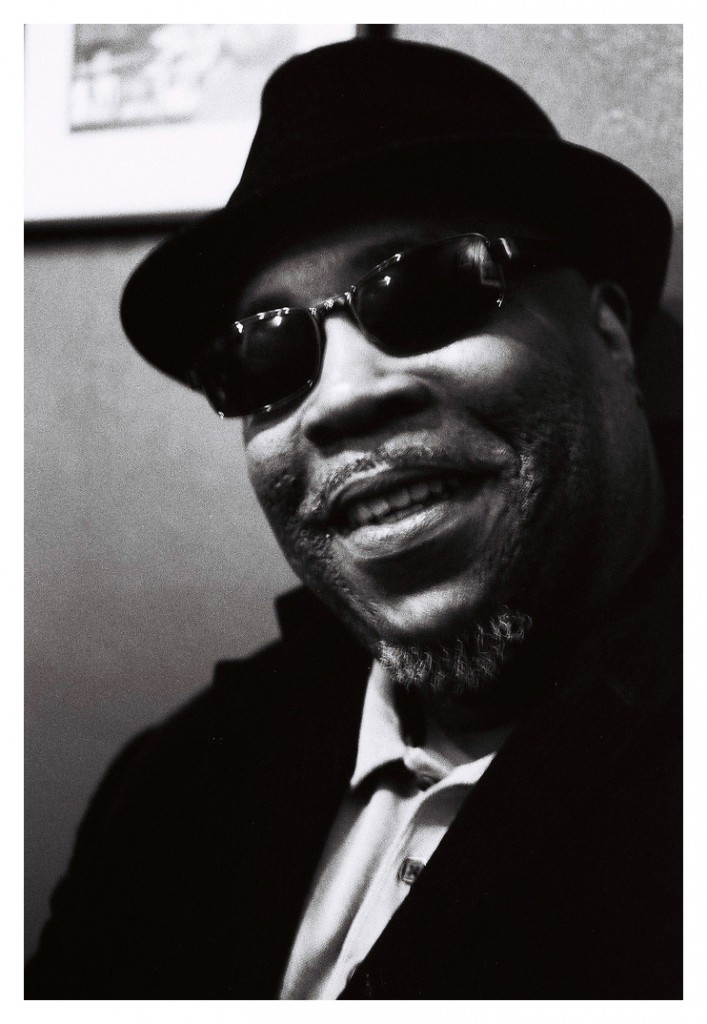 He was really a gifted musician, because when he was a little bitty boy, his father bought him a toy guitar. And he got the damnedest sound out of that toy guitar. So his father bought him a ukelele. Then he bought him a tipple [a half-sized guitar]. And, in the summertime, you know, people didn't have no air-conditioning … And people would be sittin' out on the front porch at night, and he'd take that damn tipple and you could hear it all over them two blocks. And people would say, "Listen to that boy play."
Green first learned how to play boogie-woogie before moving on to jazz. Over time he developed a full, rounded tone, and was masterly in mixing blues, R&B, and bebop. Like many guitarists, he cited the influence of other guitarists, Charlie Christian and Jimmy Raney, but Green was mostly inspired by saxophonists, Lester Young and, above all else, Charlie Parker, whose phrasing he successfully emulated, and solos he memorised note-for-note. However, Green's focus was less on technique than expression, beauty was woven by his ballads and Blues; simply put, he had soul.
Starting his career early, Green was a gigging musician by age thirteen, and continued to attract attention. A member of a local Baptist congregation commented how rare it was to see a guitarist playing in church. Starting off in a gospel group, he also joined local rhythm-and-blues and jazz combos, with accordionist Joe Murphy, drummer Joe Charles, legendary trumpeter Harry "Sweets" Edison, saxophonist Jimmy Forrest, and Hammond organist Sam Lazar.
Living and working within the southern shadows of Chicago, Capital of the Urban Blues, Green could not have failed to absorb the reverberation and rhythm of the city, as he worked his way up and down Illinois, ranging the 150 miles or so from home, northwards to East St. Louis. The venues included strip joints, country-and-western cabarets, and blues bars. In East St. Louis, he also got to play a proper jazz club, The Sportsman, where saxophonist Chuck Tillman looked out for him,
I liked his concept. His concept was that of a horn player. Grant wasn't avant-garde. He was just a soulful musician that could express himself and he didn't mind being funky. He could play stank [sensu funky meaning pungent] with the best. The patterns he could play were reminiscent of what I think horn players would play because of the single stroke and the way he moved it. He played things that were not basically guitar licks.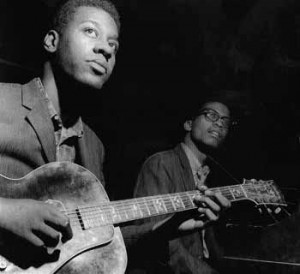 Green's first session in a recording studio was towards the end of 1959 when he was aged twenty-four, as part of the Sam Lazar Trio. They cut two sides of 45 rpm for the new label Cawthron, 'Space Flight, parts 1 & 2', and it rocks! Straight out the gates, Lazar's Hammond squeals and screeches and bellows, the rhythm chug-a-chugs alongside, and Green comps furiously in the background, breaks out a mid-register solo, full of his characteristic unhurried notes, with the slightest bends or slides, he cycles over the same counterpoint for a few bars then falls back in line, only re-emerging to echo the main theme as they steam towards the close.
'Part 2' is also upbeat, but it swings more in the boogie-woogie style associated with St. Louis Blues, and Green speeds up, spinning and bouncing off his bandmates like a pinball, before the Hammond cuts in to drown the others out. It is Lazar's gig, after all. But, what a great early outing for Green, demonstrating some of his trademark skills, worked out and in play even then. Some sessions with Forrest would follow, notable for having Elvin Jones on drums, and then another session with Lazar a few days before Green's twenty-fifth birthday, to rerecord their single, this time with Willie Dixon in on bass, and cut enough sides to complete their first album, Space Flight (1960).
Green got his big break when sax player Lou Donaldson heard him play in one of those clubs in East St. Louis, and strongly persuaded him to audition for Blue Note in New York. Blue Note co-founder Alfred Lion was so impressed by Green that he hired him as House guitarist, and gave him his own studio date as band leader, before even being trialled as a sideman.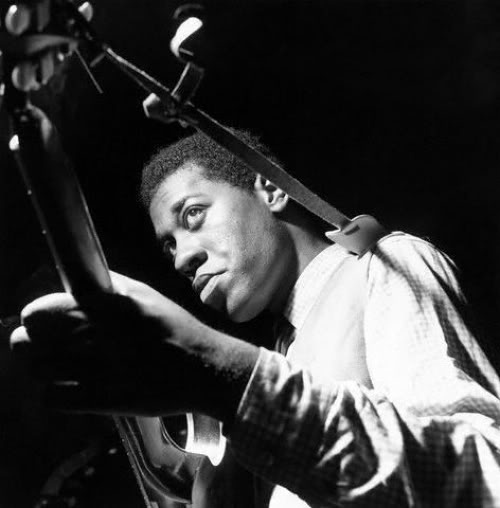 Green had arrived at Blue Note amongst a wave of new talent, such as, Freddie Hubbard, Art Blakey's Jazz Messengers with Lee Morgan, Jackie McLean, Joe Henderson, Herbie Hancock and Wayne Shorter, who brought with them an exciting approach to jazz, building on the modal innovations of recent years and released by the liberating inventions of Ornette Coleman, Miles Davis and John Coltrane. They now set about extending the music into highly creative areas of melody and harmony, and explored unimagined reaches of dissonance.
Lion also knew there was value in commissioning new recordings by more experienced artists; he had recently signed Dexter Gordon and Freddie Redd. Gordon was performing Redd's music in the theatre production of Jack Gelber's drug-based play-within-a-play, "The Connection", including some of it on his Blue Note album Dexter Calling (1961). Redd, meanwhile, scored a major international success for Blue Note with his recording of the corresponding movie's soundtrack.
Lion was a keen talent spotter and he saw something that Green could bring to his family of House sidemen as the only guitarist. During this highly creative period, Green played a central rôle in lending a continuity to a large part of the label's more mainstream output, and introduced an instrument that was adaptable to a large number of arrangements. During his total time at Blue Note he would go on to appear on over eighty albums. The Complete Quartets With Sonny Clark (1997), a recent compilation of quartet sessions from 1961 and '62, covering the albums Gooden's Corner, Oleo and Nigeria, captures his mastery in droves, and is well worth checking out.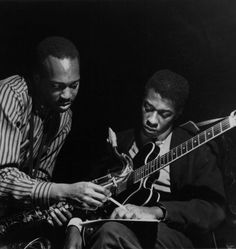 Another major factor for making use of Green so much was their wanting to cash in on the success that they were having with the craze for Jimmy Smith. Blue Note keenly ensured enough organists were passing through the studio, and guitar is one of the few instruments that makes a good accompaniment for electric organ in a small group, so Green ended up playing with many of them, including, Brother Jack McDuff, Gloria Coleman, Big John Patton, and Larry Young. He even sat in with the incredible Jimmy Smith himself in January 1963, on tracks used for I'm Movin' On (1967) and Special Guests (1984). Not only did Blue Note indeed continue to profit from the format, but Green's name would eventually be made because of his unique style and ubiquitousness to these popular recordings.
However, things did not get off to an especially good start, and Green's first session didn't live up to Lion's expectations, despite the presence of Wynton Kelly, Paul Chambers and Philly Joe Jones, and the expertise of Rudy Van Gelder at his Englewood Cliffs studio. Nonetheless, the recording was canned until 2001 when it got released as First Session. In retrospect, there's nothing wrong with the music, everyone is playing well, yet there are too few sparks, and Green's tone is a bit reedy. Perhaps they were experiencing teething problems capturing his sound, but for whatever reason, it was decided substandard at the time.
Green's inaugural recording having been shelved, the first marketable Blue Note session was appropriately with his discoverer Donaldson, on Here 'Tis (1961), going on to officially debut as a leader with First Stand (1961). Lion must have by then awoken to the potential he had on his hands because, unsurprisingly, both were organ-based groups, Baby Face Willette doing the honours.
Other early albums with Green as leader worth a mention include, Feelin' The Spirit (1963) where he returns to his gospel roots, and Talkin' About! (1964), once again with Elvin Jones, and with the up-and-coming organist Larry Young, where they push the envelope of what's possible in modal grooves. As with much of John Coltrane's music, the inspiration for this album, it sounds streets ahead of its time.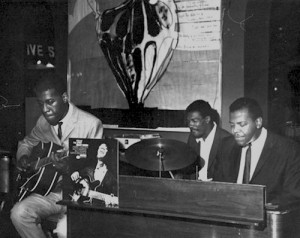 The other album requiring attention from this period is Idle Moments (1964), one cool session, where you can hear Green, the master of the ballad, partnered with, Joe Henderson on wistful, Ben Webster-breathy, tenor saxophone, Bobby Hutcherson's sing- song vibes with fairy-footstep tremelo, Duke Pearson's lightest of piano touches, Bob Cranshaw's lullaby bass, and Al Harewood's sparing drums. Green's percussive, lyrical style, soft tones and patient soloing makes for an extremely ambient, laid-back affair on the slower tracks, including the title track which runs twice as long as originally intended because of a misunderstanding in the studio, and John Lewis' intensely catchy 'Django'. The pace is turned up a notch on 'Jean De Fleur' and 'Nomad' for a very groovy and pleasant, cool burn.
As with many other jazz musicians of the time, Green quite quickly developed a drug habit which likely impacted his future health, as well as his more immediate employability. Increasingly unreliable, Blue Note dates were less frequent between 1965 and 1969, and he ended up recording several leader dates for some comparatively obscure labels. Other large studios did step in to hire him from time-to-time, for example, Verve for Johnny Hodges and Wild Bill Davis' Joe's Blues (1965) and Wings And Things (1965), Mercury's subsidiary Limelight for Art Blakey and The Jazz Messengers' Hold On, I'm Coming (1967), and Prestige for several dates in 1969, as a member of the Rusty Bryant Quintet, the Charles Kynard Sextet, and the Reuben Wilson Quintet. The latter brought about a reunion with Lee Morgan, fellow Blue Note artist and, less prestigiously, fellow junkie.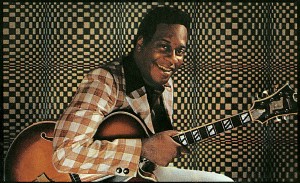 Green had taken part in the crucial recording session that had followed the massive success of Morgan's most important album to date, Sidewinder (1963). Morgan had to find something new to woo the public and it arrived in the form of Search For The New Land (1964). The album was always going to be something special, with such a lineup of, Morgan and Green, Wayne Shorter, Herbie Hancock, Reggie Workman and Billy Higgins, but it's not at all predictable what they would produce. The first sound heard is a rapid tapping on cymbal and piano, and bowed bass, create an atmosphere, a musical terrain. Reedy horns evocatively announce a dawning. A bass beat is joined by snare. The horns now sing a chant, to summon the spirits. If a god did respond, then it is in the form of Green's solo, a tentative cascade of delicate beauty, a glistening waterfall in this new found land. Hancock's solo is equally sensitive, finding different angles, searching out the possibilities. There is acceptance and tranquility at closure of this opening, title track. Another great track is 'Mr. Kenyatta', a hard bop with a three-chord pulse. Hancock's comping is hypnotically spot on, Shorter's layered and stacked solo, brilliant. Higgins' attention to detail is inspired, for example, in the way he follows Green's phrasings. Morgan rips a towering solo figure that soars and flies and lands in a cluster of mouthed murmuration. 'Melancholee' is indeed painfully sorrowful, whereas 'Morgan the Pirate' is contrastingly fun, celebratory and jolly. The clacks and crunches coming shooting out of the rhythm section augment each tune; Hancock, Workman and Higgins are a formidable team. The New Land sought is likely the new direction in jazz discovered by the fearless explorers in music that had previously passed that way, and this group of innovative players combined to help consolidate their footing in an unfamiliar realm.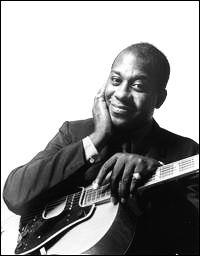 Just as Green was a part of moving his music forward, he was also attuned to developments outside jazz. At the end of this period, there was a palpable change in his musical direction towards more funk-oriented material, and with variable quality. As ever, purists would be sceptical of his fusing jazz and popular forms, but he had been born of the Rhythm and the Blues. The bridges to the other side were already in place.
Such was Green's rate of recording, and Blue Note's enthusiasm for using him, the label had built up a backlog amounting to fifteen unreleased albums of his by 1971. In time they would no doubt have found the light of day within his lifetime, adding to Green's popularity, and maybe, just maybe, his would have been one of those stories of recovery, return and lengthy career. However, any speculation about how things might have been was put to rest when he suffered a stroke in 1978, paralysing his left side, ending his playing.
An unjustly overlooked musician, Green brought a fresh approach to jazz guitar, largely by not being so strongly influenced in its playing from fellow guitarists, but more so by the phrasings of saxophonists. Single note clusters, sparse, linear statements with subtle embellishments, a little turn here, a little tuck there. Beyond the posthumous release of that album backlog, we'll never know what we were denied. Becoming hospitalised, Green died from a heart attack within a year, aged 43.
Videos
Green / Kessel / Burrell 1969
Green / Kessel / Burrell - Blue Mist