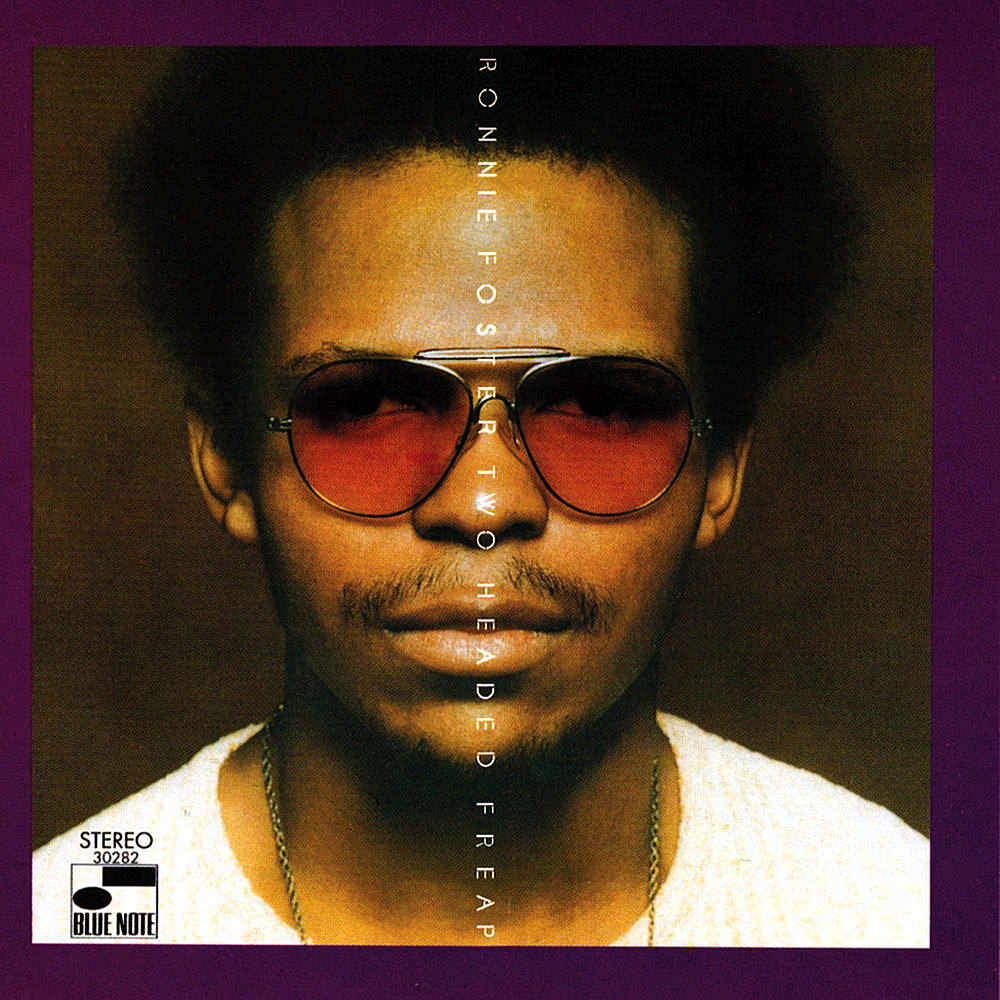 Like every Hammond organ player, Ronnie Foster owes a debt to Jimmy Smith, but on his first recording session as a leader he takes the instrument into new areas on this funky soul-meets-R & B-meets-jazz album. Foster had made his Blue Note debut when he was just 18 years of age on Grant Green's Alive album. Two Headed Freap was recorded on 20 & 21 January 1972 at Rudy Van Gelder's studio in Englewood Cliffs, so you know it's going to sound great.
Like so many of the records released by Blue Note in this period, it fails to excite the traditional fans of the label but Two-Headed Freap, like a number of other albums from the early 1970s, laid the foundations for the acid-jazz movement. At the time of its release Jazz Journal said, "It is sad that a label with the reputation of Blue Note should be reduced to recording the casual meanderings of background pop music." What utter tosh!
Foster composed five of the eight tracks and the others are skilfully selected covers; of these, Al Green's 'Let's Stay Together' shows just why Foster was so respected and in such demand as a sideman, and not just for jazz artists. *George Benson was an admirer and Foster later played on his Breezin' album, contributing the exquisite ballad, 'Lady'.
On his own debut, the best of Foster's compositions are the laid-back 'Summer Song', which features Gene Bertoncini's Benson-like guitar, and a track that clearly demonstrates the difference between Foster and Jimmy Smith, 'Mystic Brew'. Foster's playing is more sustained, there's less attack and he plays along the melody line in a more fluid way – which is not to say he's better; just different. 'Mystic Brew' has been frequently sampled by artists such as A Tribe Called Quest, and by DJ Madlib on his 2003 Blue Note album, Shades of Blue.
Like many other jazz albums from this era, Two-Headed Freap has the feel of a Blaxploitation movie about it, and that's not a criticism. The album is very definitely of its time and should be appreciated as such. The Penguin Guide to Jazz on CD reviewer is of the same opinion as the critic from Jazz Journal and ignores the album, which says a lot about how the jazz police see this era. Don't let them brainwash you!
Listen on Spotify