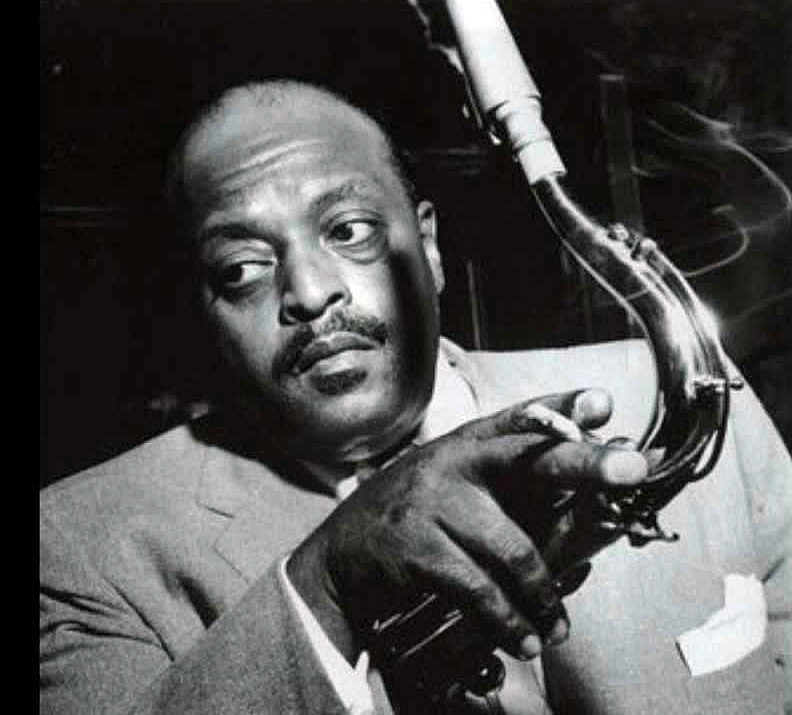 It's impossible not to be beguiled by Ben Webster's tenor saxophone. He's one of the greatest exponents on this sensual instrument, and yet he's sometimes overshadowed by The Hawk and Pres, but he's most definitely the equal of both of them. Today would have been 'Frog's' 106th birthday, so what better excuse do we need than to celebrate his music?
Webster played with striking rhythmic momentum and had a rasping tone that added so much to both his own records and the numerous jazz greats he accompanied, from Billie and Ella to Duke Ellington and so many more during a career that spanned five decades.
Born in Kansas City, Missouri in 1909 Ben Webster took up the saxophone relatively late, having at first been a professional pianist after studying at University in Ohio. He recorded with for Blanche Calloway's band and Bennie Moten's band in 1931, at the time it included Count Basie, Jimmy Rushing and Hot Lips Page, as well as working with Andy Kirk's band that featured the extraordinary, Mary Lou Williams.
In the mid 1930s Ben moved to New York to play with Fletcher Henderson's Orchestra before joining Duke Ellington briefly. Four years later he became a featured soloist with Ellington's Famous Orchestra, where Johnny Hodges helped Webster develop his style. Webster left Ellington and began to freelance, playing with Charlie Barnet's Orchestra and with Johnny Hodges and his Orchestra.
His first session as a leader was for Norman Granz's Norgran label in 1953 with Oscar Peterson, Barney Kessel, Ray Brown and J.C. Heard. The subsequent release was called The Consummate Artistry Of Ben Webster and it is so apposite. It was subsequently repackaged by Verve as Ben Webster – King of the Tenors. It includes 'Tenderly' which is one of the sublime moments of tenor-saxophoney.
Besides his own recordings Webster accompanied, Billie Holiday, Harry Sweets Edison, Ella Fitzgerald, Buddy Rich, as well as making the album, Coleman Hawkins Encounters Ben Webster, it's one that should be in every jazz fans' collection..
By 1964 Webster relocated at first to London, and then Amsterdam before finally settling in Copenhagen, Denmark. He worked in Europe with visiting musicians including Duke Ellington, but he suffered a cerebral hemorrhage in Amsterdam, in September 1973, following a performance in Leiden.
If you do nothing else today listen to Tenderly…