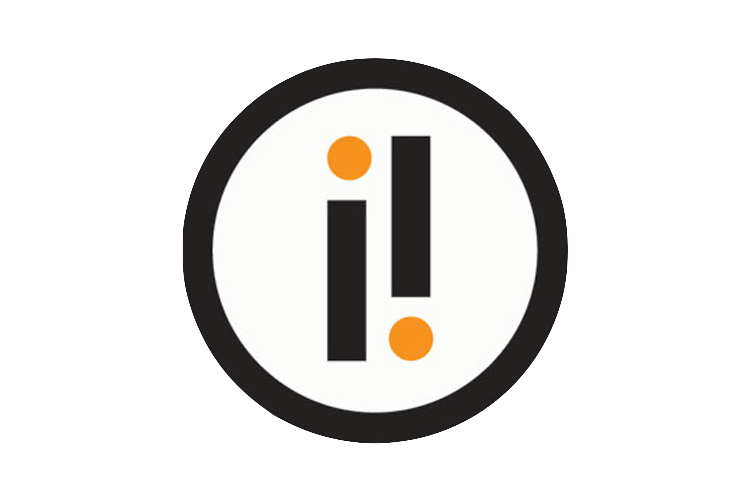 If Blue Note personifies jazz steeped in heritage and Verve embodies a sense of cool, then impulse! says fresh, forward movement and a sense of impetus. Everything about the label that issued its first long-playing records in 1961 was modern, go ahead and dynamic – even it's name and the clever use of the exclamation mark that demanded attention. Each of these fifty classic impulse! albums helps to tell the story of a record label whose genesis was in the last year of the 1950s – a time when jazz was on the cusp of another phase in its meandering development. The history of jazz is not linear, it's multi-faceted, with inter-connecting waves of creativity that overlap and sometimes bisect one another; it was impulse! that played a major role in taking jazz through a turbulent musical decade.
impulse! was created to be a specialist jazz label, a subsidiary of ABC-Paramount Records, a company formed in 1955 that was already enjoying a good deal of success on the pop charts. ABC-Paramount had its headquarters on Broadway in New York City above the Paramount Theatre on Times Square. It was in 1960 that the decision to form impulse! under the direction of Creed Taylor who had been hired to be an A&R man and producer for the parent company a few years earlier. Taylor, a mild-mannered Southerner was the very antithesis of the fast talking, hustling New York executives that ran ABC-Paramount, was put in charge of creating a distinctive sound for the label. Herein lies one of the keys to his success – he was perfectly suited to the jazz cats he wanted to record – they trusted Creed Taylor.
It had been Harry Levine the A&R Director at ABC-Paramount who first recognised that Taylor's approach was just what jazz artists needed and even before the idea of a jazz label was mooted it was his support that got some good sounding jazz records made by the parent label. It was Levine's studio time that Taylor used to complete his early jazz records for ABC-Paramount, studio time that on the face of it a jazz record with limited sales potential would not expect to have been given.
Without Levine's support it is very likely that the new jazz label would have taken an entirely different direction. One of the records that Levine's studio time helped to create was, The Sound of New York by the Creed Taylor Orchestra. Released on ABC-Paramount it is a musical evocation of the city and features a photo on the inner sleeve of a cinema showing a movie named Impulse.
It was in late 1959 that Taylor began planning his new jazz label and initially he was going to call it Pulse Records until he found out there was already a label of that name. But a name is no good without artists to record on it and Taylor with his finger on the pulse of the New York City jazz scene was better placed than most to start formulating a list, at least in his own mind, of who he would like to record.
Creed Taylor decided that to maximise his success and to ensure that the heavy hand of the parent company did not come down on him he needed to have initial releases with some guarantee of success. It was also important to not too tightly pigeonhole the jazz into one particular style. The first four releases featured trombonist Kai Winding and J.J. Johnson as well as another LP with just Winding, Gil Evans's Out of the Cool and, as it turned out, his trump card – Genius + Soul = Jazz by Ray Charles.
While Taylor's plans paid handsome dividends in that all four albums proved to be popular he did not anticipate one event that both boosted the sales of the Ray Charles album as well as the finances of the label, something which the ABC-Paramount executives prized above all else. One Mint Julep by Ray Charles came out as a single in early 1961 and by May it had made No.8 on the Billboard Hot 100 singles. In so doing it became Ray's third Top 10 single of his career and while it was not unheard of for a jazz record to chart so high it was a rare occurrence that helped to sell tens of thousands of albums allowing it to become one of the biggest selling records of Charles's career.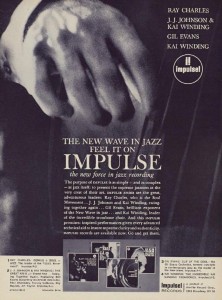 On the label's very first advert in Billboardimpulse! used the slogan "A new force in jazz recording", and it certainly fulfilled their cri de coeur and as if to prove the point still further they advertised in Playboy magazine which at this time was arguably the height of sophistication – a must read for every red-blooded American who also considered themselves to be 'cool'.
The label's sophistication and the sensibilities that went beyond just the music was evident in the innovatively designed gatefold sleeves for their long playing records. In going for quality packaging it made impulse! records a dollar more expensive than their competitors, but rather than putting fans off it seemed to make the records somehow more exclusive. This was music for people with money, but more importantly these were records for people with taste; just like the label itself there was a desire to make a statement. There was no mistaking an impulse! record – from the outset the orange and black logo represented the best in jazz.
The eye-catching orange and black logo was another important aspect for Taylor. He wanted a design statement that supported the immediacy of the music, although in picking orange as the colour, one that has become indelibly linked to impulse!, it was fortuitous as orange was a colour no other label used. From the outset, Taylor and his original art director, Fran Attaway had a strong sense of what the albums should look like and Attaway began with something that became something of a trademark by picking cutting edge photographer's who added greatly to how the LPs looked. Margo Guryan, Attaway's successor after she left to go on tour with her musician husband, designed the logo itself.
For Taylor, as important as the talent of the artists he chose to record and how the LPs looked was how they sounded. Taylor's favourite place to record was Rudy Van Gelder's studio in Englewood Cliffs in New Jersey. The studio and especially Van Gelder's talent for giving his records great 'presence' as well as warmth can be heard on many of the albums. As Bob Weinstock the owner of Prestige Records later recalled,
Rudy was very much an asset. When you arrived at his studio he was prepared. His equipment was always ahead of its time and he was a genius when it came to recording.
Having had such great success with the first four releases the challenge for Taylor and impulse was to follow it with equally impressive albums. Oliver Nelson, the saxophonist, arranger and conductor was recording at Rudy Van Gelder's studio as the first four albums were being advertised in billboard along with pianist Bill Evans, trumpeter Freddie Hubbard and flautist Eric Dolphy. The Blues and The Abstract Truth became impulse! AS-5 and produced another strong song, although it did not chart, 'Stolen Moments' got extensive radio play and helped promote the sales of this superb record.
While Oliver Nelson's album was being prepared for release Taylor pulled off a masterstroke and a move that helped define the impulse! label. He persuaded John Coltrane to record at Rudy Van Gelder's studio. It was to be a very different Coltrane session for it was not just his regular quintet but a big band, seventeen pieces on some tracks, including French horns and a euphonium. Instead of Oliver Nelson, who had originally been slated to arrange the music for the two sessions it was Eric Dolphy who pulled off some brilliant twists and turns for what became impulse! AS-6 – Africa/Brass.
Just before Creed Taylor went into the studio with Coltrane he was approached by MGM to take over Verve Records, the label they had just bought from its founder, Norman Granz. It was one of those offers that could not be refused. Taylor agreed to make the change and had already left as the finishing touches were being put to Africa/Brass.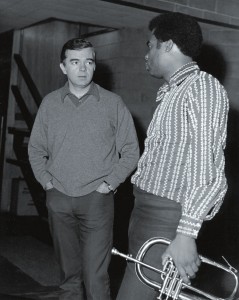 With Taylor departed things at impulse! could have gone very badly wrong. The success that had been had was very much success built upon the vision of one man. Fortunately along comes Bob Thiele, a very different producer to Creed Taylor but as is so often the case, those that have the drive to start something, to be the creator, are not always the best choice to bring it to full maturity. Thiele took control of impulse! in 1961 and stayed until 1969, building the label into the most respected jazz label of the sixties, one with diversity, yet one that maintained a singular direction of quality recordings by some of the best as well as some of the most innovative names in jazz.
According to Dan Morgenstern, who edited Metronome magazine at the time, Thiele had, "Good, common sense. Horse sense.' Not necessarily the skills that people associate with running a jazz label, but like Taylor he could spot talent and bring them to impulse! but he also had the skills to keep those that he wanted to remain, happy and committed to recording for him. Thiele had worked for Decca Records and some of its subsidiary labels and already had an impressive list of credits including the pairing of Duke Ellington with Louis Armstrong in April 1961, just before joining impulse! Away from purely jazz he also had a big hand in the career of Buddy Holly who recorded for Brunswick, a Decca company.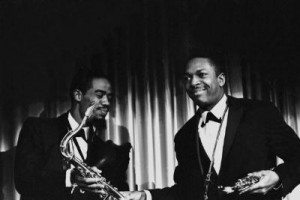 The Art Blakey, Max Roach albums and Gil Evans's Into The Hot are leftovers from the Creed Taylor period. It wasn't until John Coltrane's Live at The Village Vanguard (AS-10), the decision to record it came a week after Thiele joined the label, and Quincy Jones' The Quintessence that Bob Thiele can be credited with having a hand on the tiller of the label.
The inclusion of Quincy Jones and Benny Carter on the roster was an astute move by Thiele as they were established artists that would guarantee sales, allowing some experimentation with lesser known or younger artists. Manny Albam's Jazz Goes To The Movies, Roy Haynes's Out Of The Afternoon and The Artistry of Freddie Hubbard all produced by Thiele in 1962 show the diversity of not just the label's release schedule by also Thiele's workload.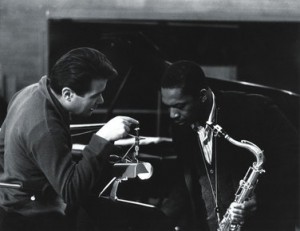 And what a workload. From taking over at impulse! until the end of 1962 Bob Thiele produced twenty-five albums, which is prodigious output. Throughout his tenure Thiele certainly turned out album after album, year after year, and it was not a question of quantity over quality. According to Thiele his pop productions, prior to joining impulse! were far more hands-on affairs whereas for his jazz work, "My style has always to let the guys play and let them know when I feel they have it right." This in part accounts for his ability to get so much done, but his skill in knowing when, "they have it right" is a skill that allowed the quality of the records, mostly recorded at Rudy Van Gelder's to remain so consistently high. This coupled with his open-minded approach was arguably what kept Coltrane at the label for so long and to produce some of the high points of his career.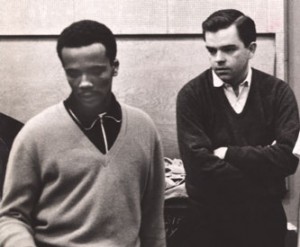 Ashley Kahn has written the definitive book on impulse! calling it, "The House That Trane Built". It freely acknowledges the role the saxophonist played in the label's success that includes the towering A Love Supremeand the beautiful album with Johnny Hartman rank up there with the best albums Coltrane ever recorded.
A Love Supreme, it's been estimated, sold over half a million copies during the 1960s which is a huge number for a jazz album and it helps to justify Kahn's title, but the fact that he was so successful while recording with impulse! did two things. It of course made money and perhaps some of what was released by the label may never have happened if it wasn't so successful, but it also attracted others to want to record for impulse!
Mingus Mingus Mingus Mingus Mingus is one such album, although unusually for a Thiele era recording it was not made at Van Gelder's studio as Charles Mingus did not like the 'sound' of the Englewood Cliffs studio. Coltrane's pianist, McCoy Tyner recorded his debut solo album for impulse! in 1962 and made five more over the next three years including the excellent Today and Tomorrow. There are so many talented sidemen that appear on the recordings, none more so than the legendary Coleman Hawkins who is heard on both Benny Carter's Further Definitions and 2, 3, 4, the Shelly Manne album from1962.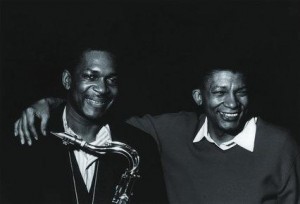 Having started with Coltrane's live recording at the Village Vanguard, Thiele judiciously recorded some other artists in a live setting that produced some excellent results. Among the live albums released by impulse! are Yusef Lateef's Live At Pep's in 1964, Shirley Scott's Queen Of The Organ also from 1964, Swing Low, Sweet Cadillac by Dizzy Gillespie in 1967 and Albert Ayler's In Greenwich Village on two dates, one in late 1966 the other in early 1967.
In 1967, John Coltrane passed away from liver cancer and the label lost one of its biggest selling artists. It was a time when impulse! was trying to expand its horizons – from the artists it was recording to the style of jazz they played. Among the new things they tried was Zoot Sims, Waiting Game on which he uses strings, it was also recorded in London and Rolf Kuhn and his bother Joachim's Impressions Of New York a very interesting album that will be a surprise to many. Yet Thiele remained faithful to established names including Stanley Turrentine who made his first album for the label as a bandleader on Let It Go having previously recorded as part of his wife Shirley Scott's band.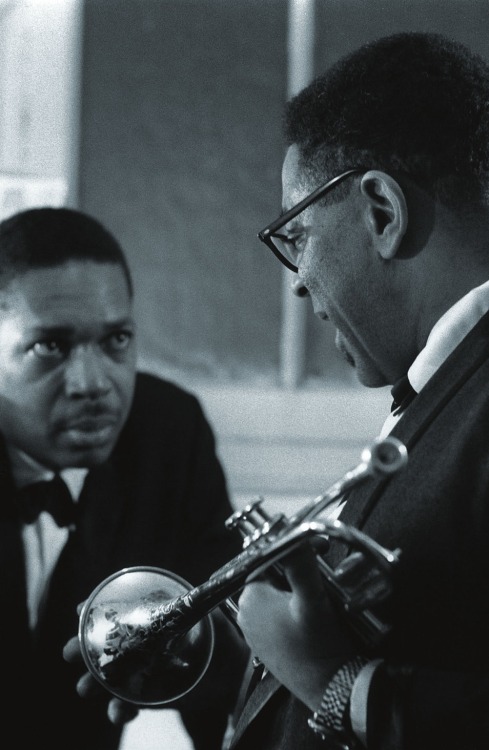 It was also the year that Bob Thiele produced what was his biggest selling record of his entire career, co-writing it under the pseudonym George Douglas. It was What a Wonderful World for Louis Armstrong that he recorded for ABC's pop division rather than impulse! It was the record that precipitated Thiele gradually severing his ties with impulse! and its parent company. The ABC Sales Manager apparently turned up at the New York City studio where Thiele was recording Pops, Clark Terry played trumpet on the record and J.J. Johnson the trombone, and a huge row ensued between the producer and the salesman – the latter insisting that Armstrong should be recording a more traditional jazz tune. Besides precipitating the falling out between Thiele and ABC, the sales manager paid scant attention to the release of What A Wonderful World in the USA and as a result it sold poorly – despite selling millions in Britain, where it went to No.1, and the rest of Europe.
With Thiele gone thirty-three year old Ed Michel succeeded him in the spring of 1969. Michel had been playing and recording in Los Angeles before he moved to New York City working at Riverside Records. Having recorded an album in record time with blues legends Sonny Terry and Brownie McGhee for ABC's Bluesway label Michel was hired as in house producer for both the specialist blues label and sister label, impulse!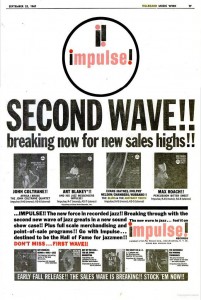 Shortly after Michel arrived ABC decided it was time to restructure its recording divisions and rationalise its structure merging things under the ABC-Dunhill label. As part of this restructure impulse! was moved from New York City into the ABC-Dunhill office in Hollywood. Michel naturally recorded some of whom he knew from the West coast scene yet New York City and its music and musicians remained at the heart of the impulse! label. It was also established names that continued to sell records, Ahmad Jamal The Awakening, Coltrane's widow Alice and her Journey In Satchidananda, Archie Shepp's Attica Blues and Death And The Flower by Keith Jarrett. Michel, like Thiele was eager to fins less well known talent and among the albums he recorded in New York City was the superbly named The Ear Of The Behearer by Dewey Redman.
In 1972 Michel did find some exceptionally good in Los Angeles when he produced John Klemmer's Waterfalls and the following year jazz violinist Michael White's The Land Of Spirit And Light. Also in 1973 he ventured further afield to record Gato Barbieri's Chapter One : Latin America in Buenos Aires and Rio de Janeiro.
However, it was a period when jazz was finding itself more and more on the margins of popular taste and although these records were very good there was an increasing focus by ABC-Dunhill on pop and rock music. So much so that impulse! even released Trespass in America, it was the second album by the British progressive rock band, Genesis. Things were confused and with this lack of direction came a gradual winding down of the impulse! label in the mid 1970s.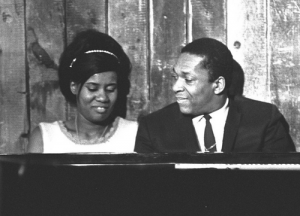 In the 1980s impulse! became part of MCA Records after the company bought ABC-Dunhill – it gave the jazz label a new lease of life. The company re-released old LPs in the new CD format but also signed some new artists including Michael Brecker. With the GRP label, which had been founded by Dave Grusin and Larry Rosen, being absorbed into MCA it became the dominant jazz label, yet impulse! continued to have an identity of its own.
With Michael Brecker remaining at the label he released the excellent Two Blocks From The Edge, while Central Avenue by Danilo Perez and All For You, Diana Krall's tribute to Nat King Cole heralded a revival in the label's reputation as a home for new jazz talent as well as its fortunes. Two albums which are part of that bright new future are Alice Coltrane's Translinear Light released in 2004, and her first album in over 20 years and fitting that 'The House That Trane Built' was still closely linked to his memory. In 2010 Jose James and Jef Neve's album, For All We Know evoked the spirit of John Coltrane and Johnny Hartman's seminal album with the inclusion of 'Lush Life'.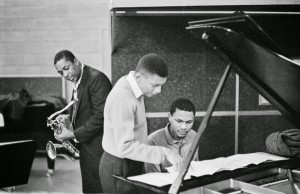 A 'Lush Life' could sum up all that is great about the impulse! label. If life imitates art and jazz is the greatest art form that America has given to the world then there have been few record labels that are as lush as impulse! – the way that it grew so vigorously in its early days, provided us with such luxurious music  and gave us such a rich taste of the artfulness of jazz. Trane may indeed have built it, but impulse! has been nurtured by recording artists and music that is among the best there is. It stands testament to those fabulous musicians as well as Creed Taylor, Bob Thiele and Ed Michel – the three men who were the caretakers in "The House that Trane Built".